Services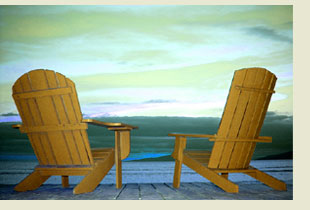 I believe that everyone has a lot of dormant capacity. My goal is to release and increase that capacity. I do this by listening, asking questions and offering an invitation to think differently-sometimes more deeply. I make my knowledge and experience available to clients. Most clients experience me as supportive, while I challenge them to reach for what they most want.
Because I work very closely with each client, I only work with a small number of individual coaching clients at a time. Although we have regularly scheduled meetings, I am also available via email and phone for questions and dialog when needed.
My coaching clients generally fall into one or more of the categories below. Further information about each type of coaching is in the Workroom.
Executive coaching

Life coaching

Couples coaching

Practitioner mentoring
What coaching can do for you
Coaching helps individuals create changes that are valuable, exciting and intensely personal. The right coach can help you see options for becoming a more effective human being and for living a more satisfying life. I've included a list of the benefits of coaching in the Workroom.
How to choose a coach
The relationship between coach and client is highly collaborative. Therefore, it's critical to choose a coach who is right for you. Naturally, finding the right coach requires some homework and common sense.
In selecting a coach The Hudson Institute of Santa Barbara, a premier coaching school, recommends that you ask yourself the following questions:
What is this coach's process and approach to coaching?

Do I feel comfortable with this individual?

How well do the training and experience of this coach apply to my needs and background?
About Sandy as a coach
The information below is intended help you prepare for a conversation with me to determine whether I'm the right coach for you.
In my heart I am a businessperson. I love the collaborative, creative process and have benefited from assignments in every functional business area. I have held executive assignments in multiple industries, including assignments as CEO, CIO and CFO. I believe in the power of good leadership. Yet I know first hand how hard it is to deliver this type of leadership consistently. I have a business degree and have benefited from lots of executive and technical training provided by the companies for whom I have worked.
I love coaching. I did a lot of coaching when I worked in corporations. In 1993, I began building my consulting practice. Even in my early engagements I focused on helping leaders grow. Eventually I realized that others called this process "executive coaching".
I gained a professional coaching certification from The Hudson Institute of Santa Barbara. I also studied consulting and executive coaching in the masters program in Applied Behavioral Sciences from the Leadership Institute of Seattle, Bastyr University. While in private practice, I have coached many executives, teams, individuals and even couples. Further information about my coaching process is in the Workroom.
Finally, I have built a satisfying life for myself. I enjoy my work, my colleagues, my family and friends. I believe I have grown as much from challenges as from victories. My own life experiences have prepared me well for my chosen path.
I welcome you to contact me with any questions you may have.